Convenient Deck Plate Keys are always at hand
September 20, 2011 11:35 am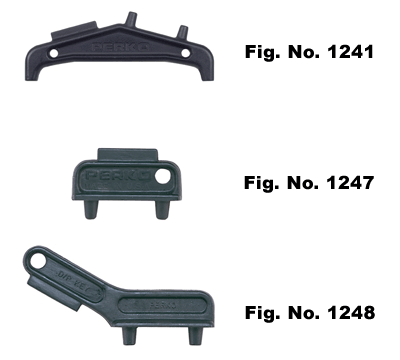 Murphy's Law dictates that when a deck plate needs to be accessed, the key will be nowhere to be found. Perko prevents this from happening by offering three handy tools that slip easily onto a key chain.
The black plastic 1241 Deck Plate Key fits a majority of Perko deck plates, including 1-1/4" and 1-1/2" models. It also works with other slot-type deck plates. Lugs measure 1-1/8" center to center, spade length is 1" and overall length is 4". It includes two key chain holes. Model 1247 fits the same deck plates but at just 1-3/4" long, is tiny enough to slip into a pocket.
Perko's 1248 Deck Plate Key incorporates an angled design in black plastic or zinc alloy. It comes in four models to open 1" to 2-1/2" deck plates. A 1" spade on the handle takes care of many slotted deck plates. Overall lengths range from 3-3/8" to 4-3/8", with one key chain hole.
Priced to enable owners to keep a few spares around, Perko's Plastic Deck Plate Keys start at around $5.00 and are available from local marine retail suppliers.