Perko introduces over pressure relief valves
April 23, 2012 9:46 am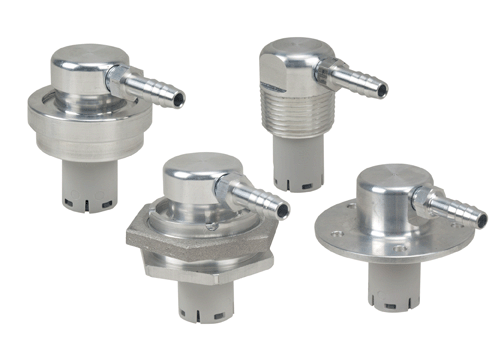 Most fuel systems built to meet new emissions requirements are designed and tested to properly vent the tanks under conditions of expected tile angles and temperature changes. But, if a boat owner should overfill a fuel tank, Perko's new Tank Vent Valves with Over Pressure Relief offer protection.
Even if floated closed by fuel, these valves will release any pressure buildup in the tank that exceeds 1 PSI. Perko Tank Vent Valves with Over Pressure Relief are available in three styles to fit specific applications for both plastic and aluminum tanks.
Flanged models are small enough to fit in housings that replicate the SAE level sender flange and bolt patterns. Perko's threaded versions use 1 inch NPTF threads. To ensure proper orientation, swivel valves feature freely rotating hose barbs.
Perko supplies many fuel system components, including carbon canisters, air fuel separators, inlet check valves, fill limit valves, fills, p-traps and vents. More information on Perko's Diurnal Emissions Control Systems, emissions regulations, requirements and solutions can be found at www.perkofuelsystems.com.