Size, shape, style options abound with custom pole lights
September 20, 2012 9:38 am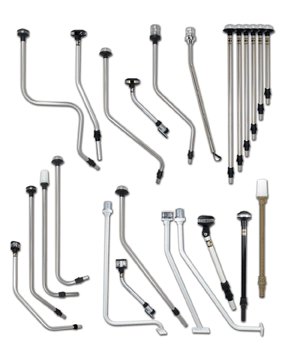 Because no two boats are the same, one size does not fit all when it comes to navigation lighting configurations. Boatbuilders seeking the perfect finishing touches for their craft will appreciate the possibilities available with Perko's extensive line of custom pole lights.
In addition to standard white all-around lights with pole lengths from 24"-60", the company can create customized models to over 8'. A wide variety of poles with special bends, including "L" and "S" shapes, accommodate lighting needs in hard-to-fit spaces. Special finishes available include powder coating and color anodizing.
Perko offers numerous LED and incandescent lights in all-around and combination masthead configurations, with many different head styles. Any custom pole can be combined with any mounting base to suit the application.
The company will assist boatbuilders with complex or unusual pole lighting needs in engineering the best possible solution. Perko's custom manufacturing options allow builders to design virtually any configuration.
Drawing on over 100 years of experience in the manufacture of marine navigation lighting, Perko was first to offer gold-plated contacts to ensure dependability and long life. The company proudly makes all its products in the U.S.