Perko names Munzinger and Company as newest rep
November 1, 2012 9:33 am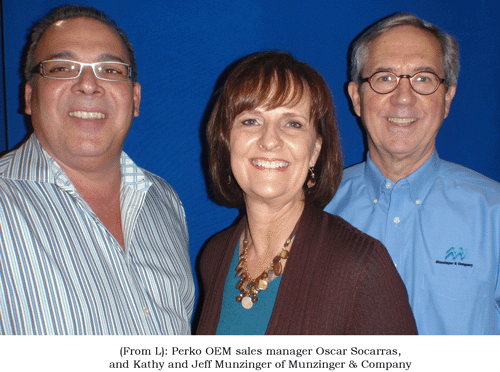 Perko has announced that Munzinger & Company will now represent its extensive line of marine lights, hardware and accessories in Missouri, Kansas, Iowa, Nebraska, southern Illinois and the Dakotas. The Munzinger & Company sales agency offers professional service to customers and manufacturers over a 13-state area in the central and Midwestern U.S. They specialize in marine and sporting goods accounts, concentrating on boat and trailer manufacturers, wholesale distributors and large retailers.
Headquartered in Springfield, Missouri, the rep firm is comprised of Jeff Munzinger, Kathy Munzinger, John Bass and Linda Cote. Together they bring a total of 70 years experience in the marine industry. Kathy is currently president of the National Marine Representatives Association, while husband Jeff is a past president. Munzinger & Company is dedicated to maintaining a positive, ethical and customer-focused sales environment.
"We are delighted to have Munzinger & Company as our newest reps in the field," said Oscar Socarras, Perko OEM sales manager. "They bring a wealth of sales experience and have a reputation for excellence in meeting the needs of marine manufacturers."
Perko has manufactured high-quality, American-made products for over 100 years. It offers a broad array of marine hardware, lighting and fuel system components.