Floating brackets add flexibility to marine canisters
June 4, 2013 9:24 am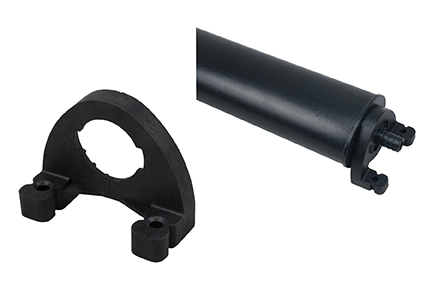 Rigid mounted equipment subjected to torsional stress while a boat is underway is vulnerable to damage. Delphi marine fuel system carbon canisters from Perko remain immune to the dangers of torque, thanks to their unique snap on floating brackets.
Instead of adapting an ordinary automotive canister, the Delphi engineering team created a design specifically for marine applications. The canisters become an integral part of the boat, yet remain flexible due to their floating bracket attachment. Comparable canisters with rigid mounts can't offer the same protection from torsional stress.
Delphi canisters from Perko feature end caps welded to an extruded body. The mounting brackets rotate on the end caps, allowing free movement without placing stress on the body of the canister. Installation is simple, requiring only four stainless steel fasteners.
The canisters contain activated carbon specially formulated for marine applications, adsorpting less moisture than regular automotive carbon. Offered in seven sizes and two hose connection choices, they meet a variety of OEM needs. More information about EPA compliant Perko fuel systems components is available at www.perkofuelsystems.com